Great Zimbabwe is a mystery equally intriguing as Incas Machu Picchu. The atmosphere of the place and its unknown genesis in connection with our imagination excited by Wilbur Smith's books made a great impression on us. The ruins of Great Zimbabwe are the second of the oldest and largest structures located in Africa just after Egyptian pyramids. It provides the clear evidence of ancient developed civilisations existence in these lands.
What is mystery?
We must admit that almost everything is a mystery there. None of the following questions has the 100% confirmed answer:
Who settled the city and who occupied it?
What for it was built?
From where the building material was acquired and what for particular objects were dedicated?
When and why it collapsed/was abandoned?
Who settled Great Zimbabwe?
Because of important trading routes which led along The Indian Ocean's seashore, scientists initially advanced thesis that the city constructors weren't native Africans but rather Phoenicians, Egyptians, Arabs or even Chinese, and they completely neglected the possibility of building the city by local tribes Shona or Karanga. Nowadays, among archaeologists dominates the opposite opinion. Basing on items found in the place they are keen on to attribute the authorship of ruins to African civilization. What is interesting, at the area and its surroundings they haven't found any human remains which could possibly bring new evidences and strengthen one of aforementioned hypothesis.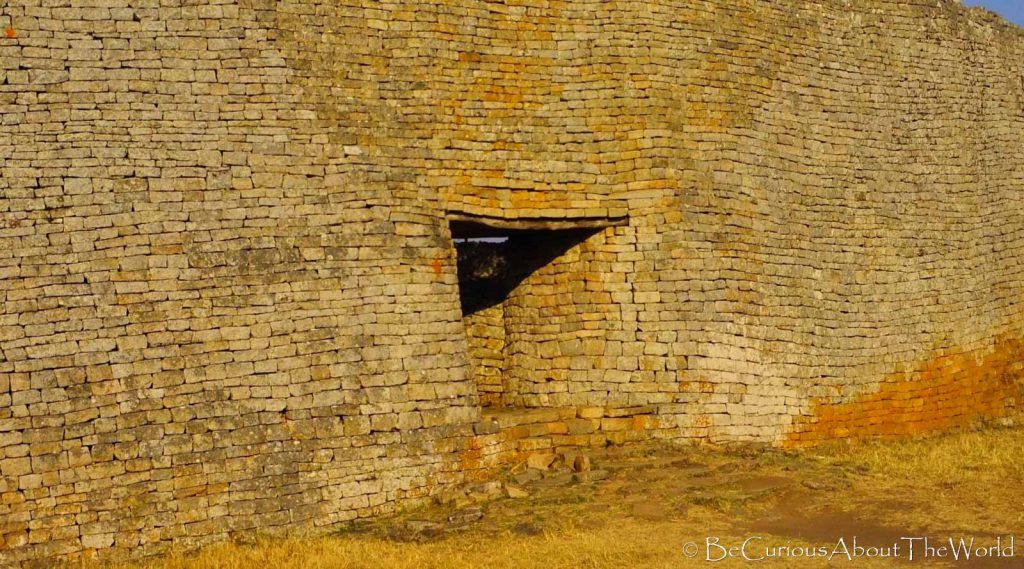 What for Great Zimbabwe was built?
When it comes to this issue, points of view are divided as well. Because of important trading routes nearby, we can assume with high probability that the city arose from favourable trading opportunities. To support this option, the local richness of resources like gold or ivory should be mentioned as well as the transport of valuable goods shipped from Persia, India and China.
However, the theses which feed imagination much more are those pointing Great Zimbabwe as The Old Testament's Ofir, where the famous King Salomon's mines were placed or mysterious Puntu – the goal of ancient Egyptians expeditions. One of circumstantial evidences supporting this direction of thinking is a blacking which was found in the burial chamber of a certain Egyptian princess. The mineral it was made from was unknown in northern Africa that times, but quite popular in Zambezi Basin. What is more, some tribes from Shona group living in Great Zimbabwe area (and only they) wear headscarfs tied the same way like ancient Egyptians formerly used to do…
The other part of the puzzle is Monomatopa kingdom. Danger and undiscovered lands which later had a bad fame among white explorers. According to some scientists The Great Zimbabwe has served as a royal palace for the local monarch and his wives, and as such, it would have been used as the seat of political power.
Architecture and building material
Similarly to some Incas constructions, the origin of a building material used is unknown, as well as the techniques of its processing. It is incredible that all these structures have been made of carefully processed rock pieces without using any mortar for connection. What is more, gates were built and some ornamentations (i.e. chevron pattern) were introduced. The thickness of walls close to their base is up to 5m and they are up to 10m high. It is noticeable that in some places of the complex the amazingly good acoustics is present.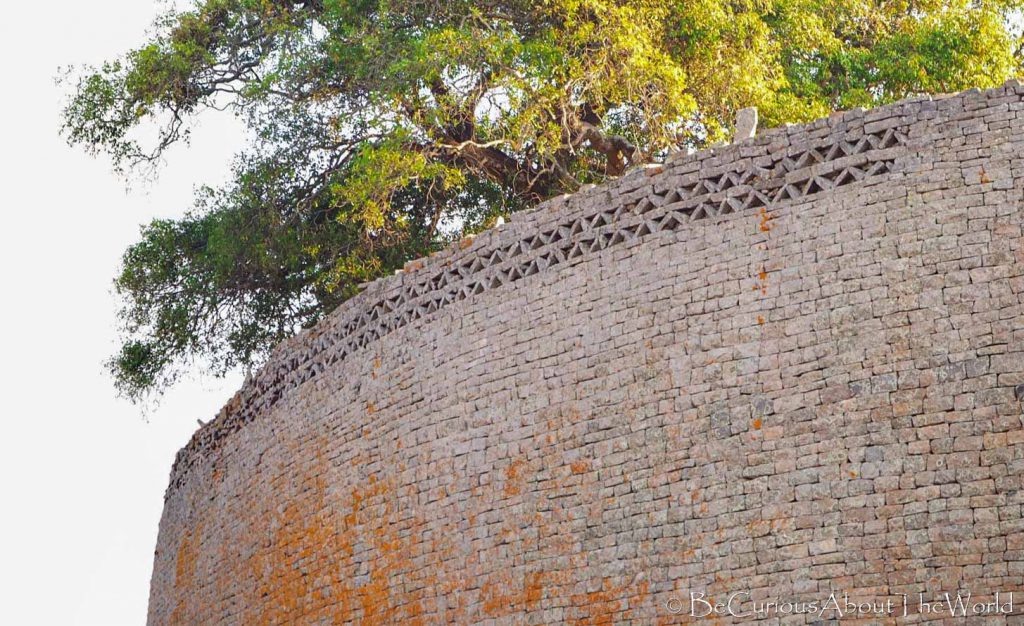 The purpose of remained objects is uncertain as well. Massive walls suggest defensive fortifications but there is no unanimity among scientists. Intriguing is The Concial Tower which is supposed to have been a granary or even a treasury, but treasure-seekers have found nothing there.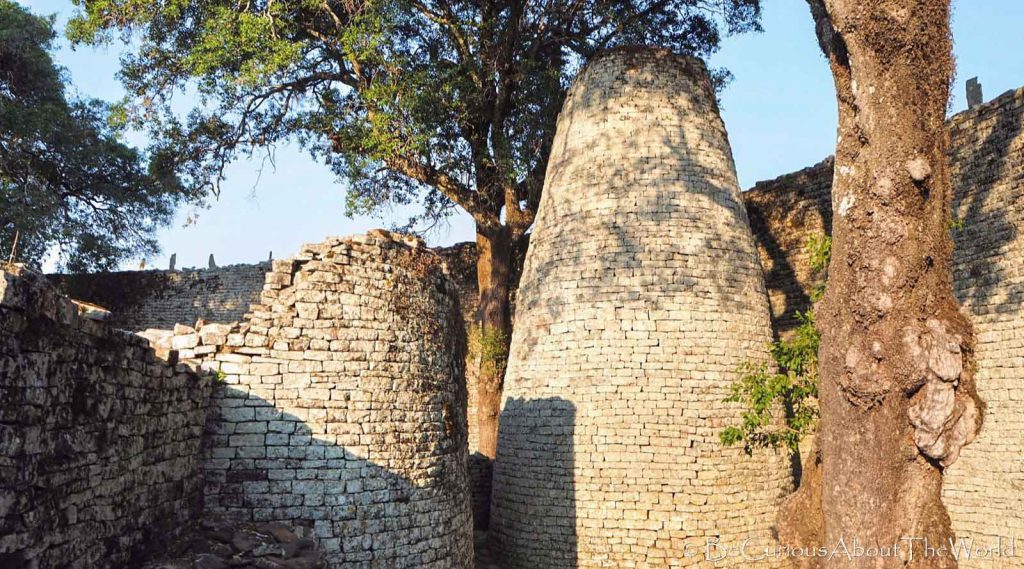 Furthermore, statues of mysterious birds with human hands instead of claws can't be omitted (those Wilbur Smith's books again!) Indeed, there is no certainty about their symbolic meaning and which species of bird they represent. The most popular belief states that we have to do with falcons which connect the temporal existence with ghosts of ancestors. Today, the Zimbabwe Bird is a symbol of the country depicted on the flag, and the word "Zimbabwe" became the name of the country replacing colonial Rhodesia.
Reason of Great Zimbabwe fall
The next enigma. It is estimated that the city was abounded about the year 1450. It probably became the victim of its own success because of overpopulation, extensive agriculture, hunting and wasteful exploitation.
Discovery of ruins
Empty ruins were known to Portuguese in XVI century, but for contemporary science it was discovered by German geologist Karl Mauch in the end of 19th century. Later these terrains were controlled by Cecil Rhodes company which was looking for diamonds and gold. The scientific and archaeological research in the ruins were conducted unregularly, and not all the outcomes were published. In colonial, Rhodesian times, thesis about African origin of the complex were muted and not spread among the public.
Visiting
The complex is situated in Masvingo province – about 100km from Harare. It is easily accessible by car. Next to the entrance the local community runs simple stalls and sells souvenirs. Except money they partly accepts a barter trade exchanging their products for colourful European or American clothes. In their offer dominate stone sculptures and statues corresponding with Zimbabwe history and other African motives and patterns.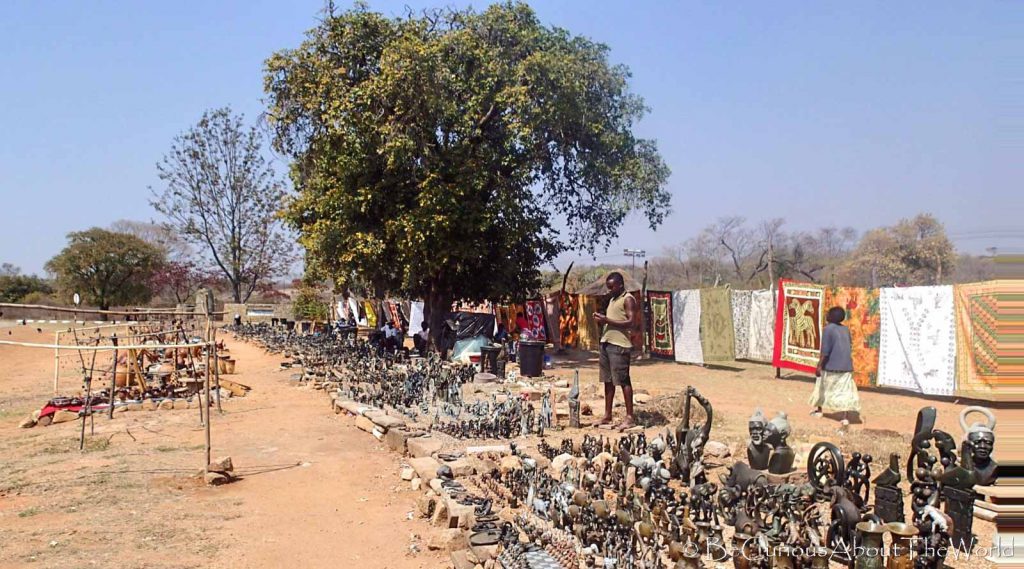 We visited the campsite located just next to the complex. The standard of the place is typical for Zimbabwe: braai place, simple bathroom, electricity (but blackouts happens regularly). Guidebooks recommend booking your visit in advance, but judging from the quantity of campsite occupants during our stay it doesn't look to be essential.
Definitely it is worth to use the offer of a guided tour. Guides possess wide knowledge and tell stories with vitality and engagement. A guided visit lasts about 2 hour. Be advised to choose afternoon or morning hours to avoid high temperature and to have a nice soft light for photographing.
Great Zimbabwe is a magnet for curious about the world travellers of different nationalities. It is necessary to hurry up and visit it untill it resists commercialism (in opposition to overcrowded Machu Picchu or Anghor Wat). The fact that still more questions than answers are present is so exciting… We strongly recommend it!