INTRODUCTION
Since you are reading this, you've probably decided to become an overlander, or at least you think about it..? It sounds pretty good. Probably you want to explore all those photogenic places by your own car, taste the adventure and wild bivouacs, cross the iconic roads? You have even set a budget and collected the necessary funds? Cool, just do not change your mind because it's a great idea! All that left to do is to buy, outfit and drive your overlanding car … HURRA!
Believe it or not, but the configuration of an expedition car is not an easy task. Of course, you can do it anyhow, and go anywhere but probably that is not the point, is it? On the other hand, "overlanding" as such has too many definitions, and the market provides so many temptations and solutions that it is really difficult to find a common sense in it. What's more, once the decision to buy and configure the car has been made, it will have a long-term effect. During the expedition, it is often impossible to change something or significantly modify it. And then the sale of a badly configured overlanding car will definitely affect your pocket. So read how others started with it. Perhaps you will choose better and spend this considerable amount of money in a smart way… It is better to learn from the mistakes of others than your own. We think so …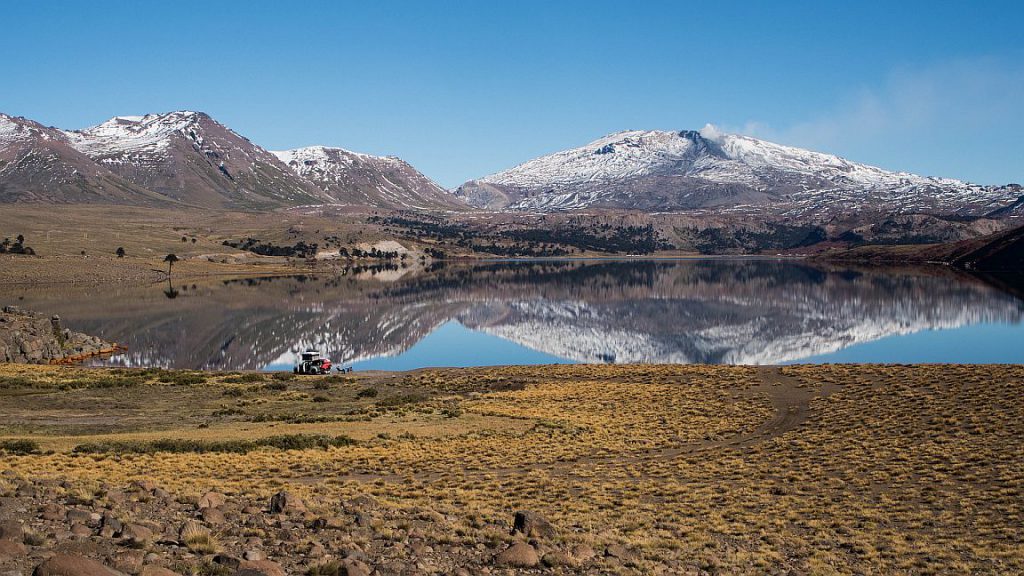 We had hard time finding a reliable source of information that would help in choosing the right car and equipment. Highly professional or biased articles intimidated us by the level of complexity and prices and usually encouraged to excessive 'gear mania'. That's why we decided to write this post with a dedication to others at the beginning of this way. How it was in our case and how we see it now. However, if we draw new conclusions or learn something, we will develop and modify this text. We hope that in this way we will make it easier for someone to make this difficult decision.
DEFINE YOUR TRAVEL STYLE
Every day of traveling experience you gained is invaluable to choose the right car and then equip it properly. The most is learned along the journey however. Conversations with the experienced owners of other vehicles will provide you with an infinite number of ideas, conclusions and ready solutions. Nevertheless, many paths have already been paved and you can prepare many things before you leave the garage. At the beginning, the precise answer to the following questions is essential:
what for do you need this kind of car? (the way in which it will be used/exploited)
where will you drive it / what kind of roads or terrain you are going to drive through?
how long will your journeys be?
what are your expectations about comfort and living conditions?
Sounds trivial? Despite appearances, the answer is not simple. What we imagine before traveling, and what the trip brings, does not always have mutual parts. Sometimes life prepares surprises, and sometimes the appetite grow­s with eating …
Do you want only wild camps or a hotel and a bit of comfort from time to time are a must? Do you like restaurants and wine tasting, or do you prefer to cook by yourself at the end of the world? Two days without a shower terrify you or you can wash your body with a damp sponge for two weeks? Do you go alone / with a partner, or maybe with a large family? Do you like comfort and gadgets or are you a minimalist? Do you feel off-road passion and you like to be far away from civilization, or do you just want a car that allows you to choose the road freely? Are you going for a week in the countryside, for two months in Romanian mountains, for an annual trip through Africa, or are you planning to spend the rest of your life en route? Does not bother you if sometimes it rains, blows and mosquitoes ruthlessly bite or do you think that one week without sunny weather in the countryside is a real nightmare?
Yes, you MUST answer unambiguously and honestly all these questions. Only this will allow you to make the right choice, which will later turn out to be a kind of compromise. Why? Read more …
Want to know more about overlanding? Read also this: https://overlandsite.com/what-is-overlanding/