Mines in the past
The history of Potosi is actually the history of the mountain, which is located right next to it. The mountain in which such deposits of silver were discovered, that in the colonial times this place determined the state of economy of the Spanish empire. The local output represented almost 50% of the world's silver ore mining. Metal extracted by the hands of Indians and slaves imported from Africa. Adults and children. Hard work, high altitude, months spent underground, poisonous dust and gases made this place a concentration camp. Historians estimate that 8-9 million people have lost their lives here! And if a mistake about a million can be made, it probably becomes clear how little human being was worth…
Mines nowadays
Today, the work is going on. Although silver has been almost completely exploited other metals are extracted – mainly zinc. There are almost 200 active mines inside the mountain, that is riddled like a cheese. Miners work hard in conditions not too far from those from a few hundred years ago. In Europe we would barely call them mines…
Moral dilemmas
Visiting these mines, however popular among tourists, carries mixed feelings. Some come out being touched, others only shrug: a mine like a mine, let's have a beer. There are many saying it is unethical when looking at human suffering, putting the camera lens next to the face of a tired miner. That it is a human zoo, that is improper. That remorse can not be mitigated by handing the miner a coca purse or a pack of cigarettes. Yes, the subject is not easy but we disagree with this kind of approach. Not to look and to turn your head? Is it better not to know, to pretend it doesn't exist? The same would be necessary not to look at children in Africa going to a musty well with a jerrycan, an Indian drying cow's dung for fuel and a pensioner in the queue for medicines. Pretending you don't see will change nothing.
Underground
Therefore, we decided to visit the mine in the company of an ex-miner guide. The trip starts at the mining market where everything what miners need can be bought: dynamite and fuses, coca leaves, shovels, pickaxes and wheelbarrows, drinks, spirits and cigarettes. The miners here work at their own risk, so they buy everything themselves …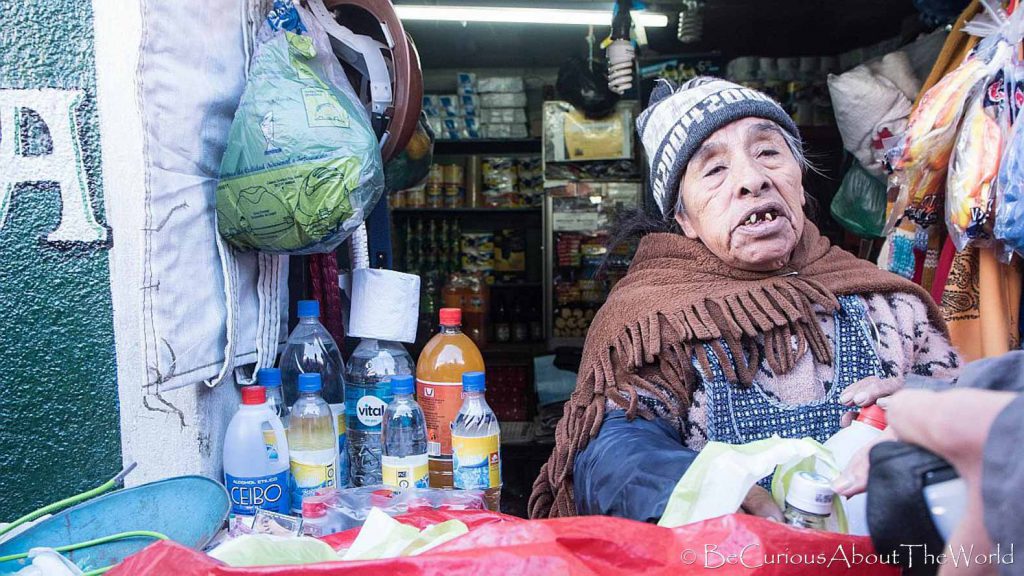 The mine looks primitive. Narrow, muddy pavements, covered by rock debris. Low roofs supported by few props. Virtually no devices, no mechanization. A pneumatic borer and electric elevator for hauling are the only achievements of civilization that have reached selected pavements. Most miners, however, are too poor to use them, or use them in turn: a different team every day. On the remaining days, they dig manually. Tracks for wagons pushed by muscle power are only on the main level. They're pushed by two miners: empty weighs half a ton, and full one and a half ton. On the other decks, to which poorly rigged up wooden ladders and bridges lead, output is transported on wheelbarrows or in strong grids. Mostly young faces: 16-30 years old. Cheeks filled with coca leaves. Working conditions mean that most of them will spit their lungs out in fifteen years. Few of them will live to be fifty …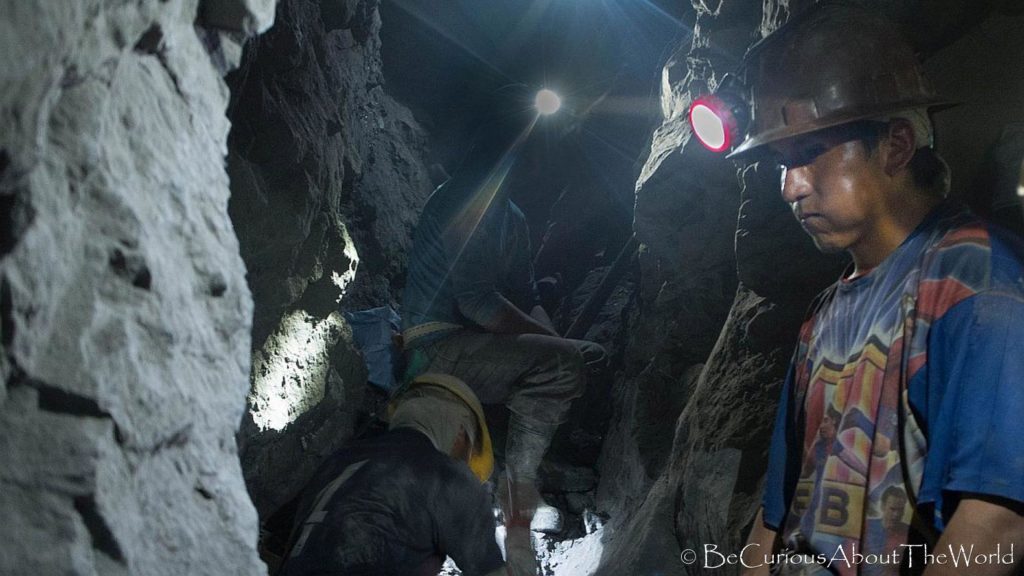 We pull out the bag with coca leaves, cigarettes and bottle of drink. Guys are happy, pats on the back, give a hand .. It is useful because four hours left to the end of their shift.
Uncle
Although most of them declare themselves Christians, Andean syncretism allows miners to have their own god. Lord of the underworld – Tío (uncle) is nothing but a devil's idol to whom they offer gifts. Coca leaves, cigarette put into his mouth, a few drops of alcohol put under his feet or on a prominent penis. They believe that he will be kind, that it will bring happiness, that they will find a pure vein and they will survive another week. Not everyone succeeds – 30 up to 40 people die here per year in various cases.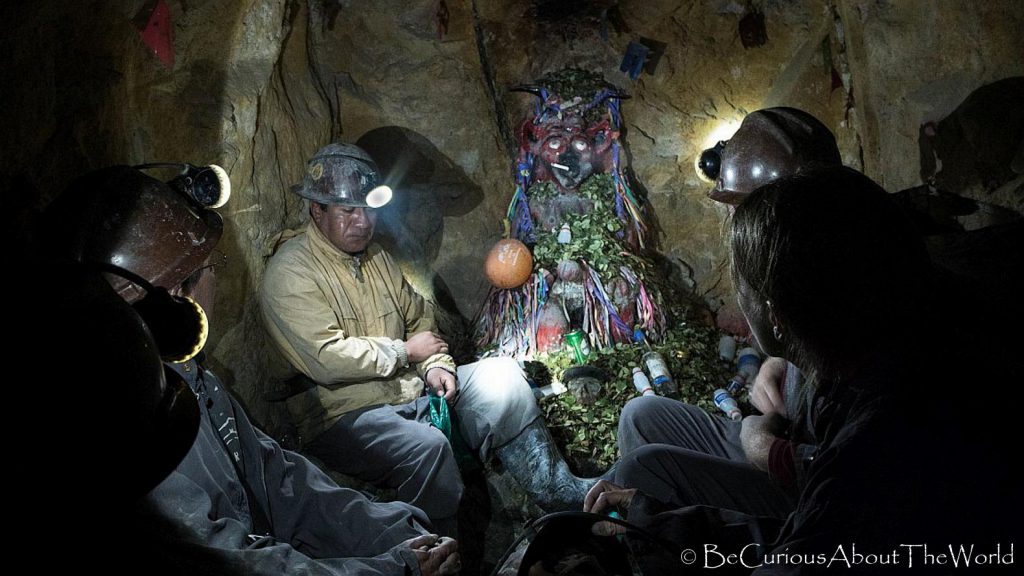 So why look at it? Just to be able to appreciate certain things in our own life instead of continuous complaining. It is certainly better than turning a head. And while visiting the Spanish churches and watching the silverware on the altars, think about the miners from Potosi.