History
Veterinary Cordon Fence (VCF) was erected in Namibia in the 1960's as a culmination of a series of artificial barriers between central and northern Namibia. They were put in place first during German rule and later maintained under South African rules.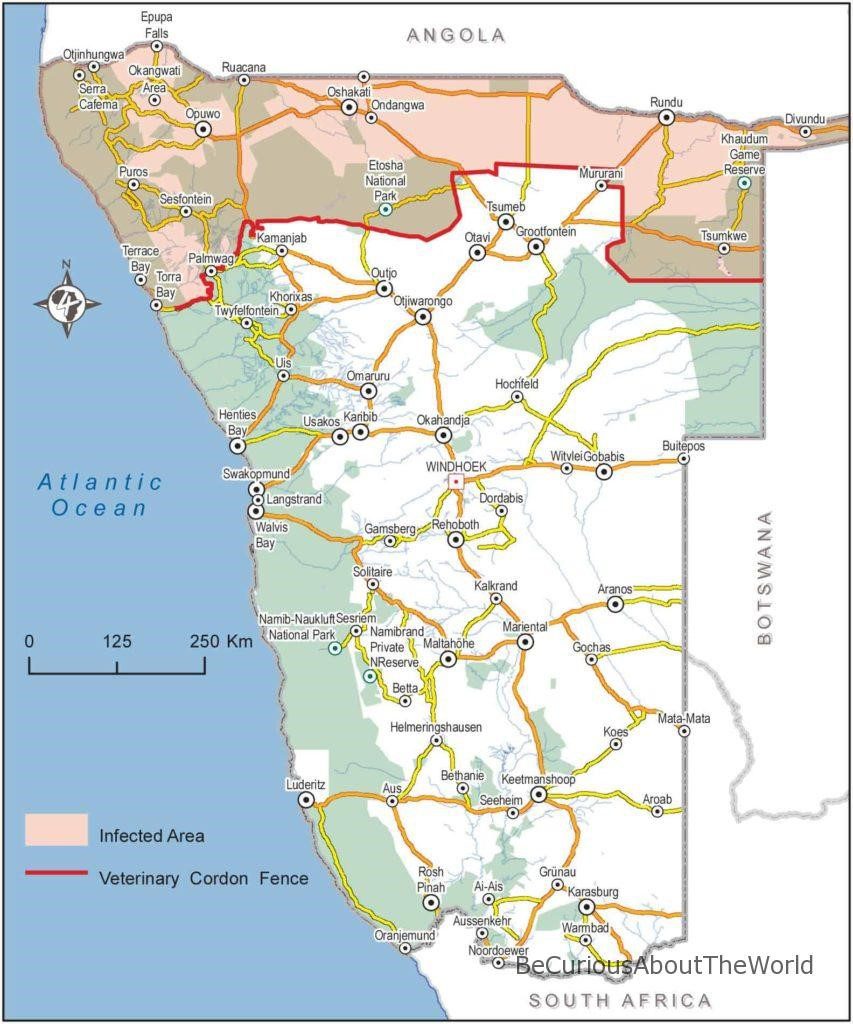 Nowadays, the Namibian society is raising objections to this fence. It divides their country into two parts: poor north and rich south which is allowed to sell its meat around The World as coming from the FMD (foot and mouth disease) free area. It is more and more often mentioned that this line should be moved to the Angolan border.
In the 1970's European Union stipulated that Botswana had to control the movement of wildlife into its beef herds in order to control diseases such as FMD. In that time beef was the country's largest export, and the government of Botswana embarked on a policy of erecting fences in strategic places across the country.
Most of these fences were erected without researches carried out with the result that the migration routes were cut off. Tens of thousands of animals died because of no access to water and new grazing. The worst disaster occurred during the drought in 1983. The Kuke fence, 250 km long, barred herds of wildebeest heading to the Okavango Delta. In result more than 60.000 (sic!) animals died.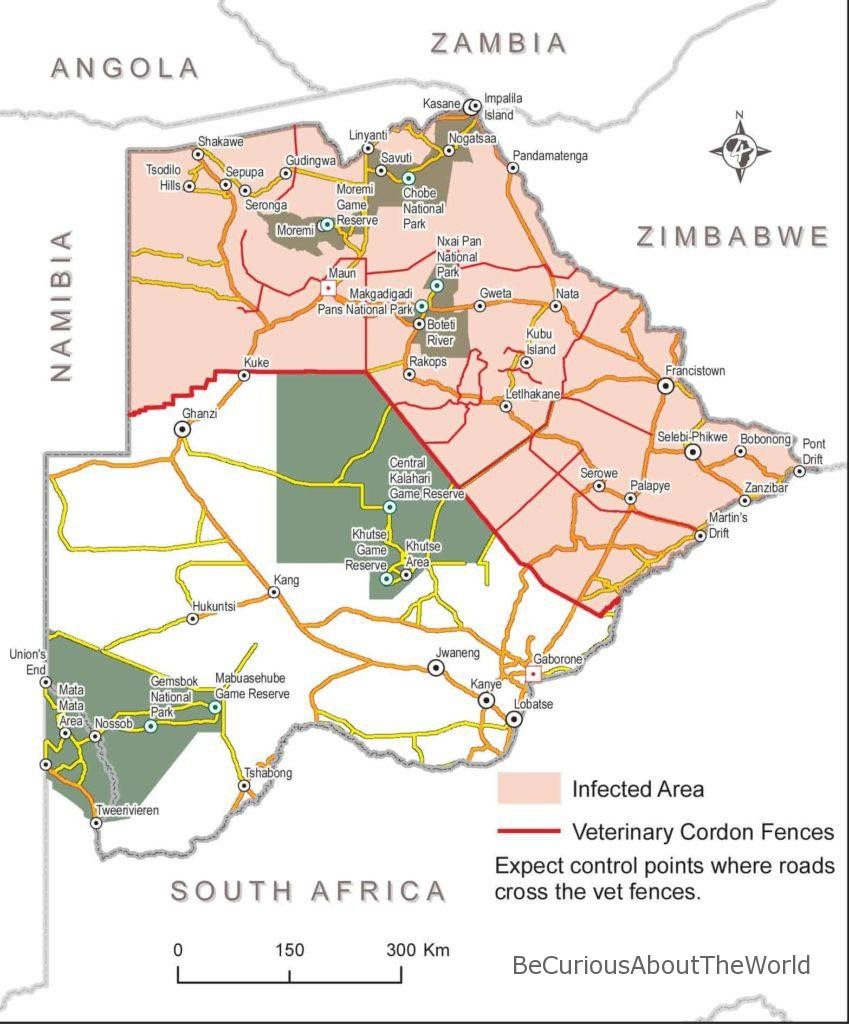 Check points
Veterinary fences are set up throughout Namibia and Botswana. Aside of theirs business goals and dramatic consequences for wildlife they have strong impact on travelling in this area. It is generally not allowed to bring things like fresh meat, biltongs, milk, skins, etc. across those fences. Within Namibia it is allowed to bring those products from South to North, but not vice-versa. It is worth to know when you do shopping during your travel through these countries. In a special check points every vehicle (and particularly its freezers) is checked for prohibited goods, and if something is found it is confiscated.
This is especially the case when entering Botswana from Namibia. In theory, with some restrictions you can bring meat and dairy products. However, the regulations on importing meat products change frequently, because they are based on disease outbreaks in different countries. And what is more, the "veterinary control" guys change the rules to suit their personal larder requirements.
You really don't need to carry meat trespassing vet fences as good quality meat is available all over Namibia and Botswana. In case of doubts, it is worth to carry a spare vegetarian meal or canned meat.