Why Okavango Delta?
The Okavango Delta is a really unique place. Let me ensure you, that it's not the next clichéd slogan promoted by travel agencies which encourage you to spent huge sum of money for your 'lifetime adventure'.
Except of that what is the most obvious – rich biodiversity, the thing really fascinating is mighty Okavango River as such. It's one of the greatest rivers of Africa. About its uniqueness states the fact that it doesn't flow into any sea or ocean but creates an inland delta. In the result of it, great amounts of water flow into Kalahari Desert and somehow 'disappears'. In this way, in the close neighbourhood of the rough desert, on the area over fifteen thousand square km exists a huge ecosystem consisting of islands, marshes, muds, swamps, channels etc. The Delta is so vast that the process of water spreading lasts about four months. It causes that the highest water level is present about the beginning of a dry season. Thanks to this vast and unique ecosystem the richness of plant and animal life is stunning. Except of African Big Five, many kinds of antelopes, smaller cats, hippos and big crocs you can observe there countless birds and rare plants.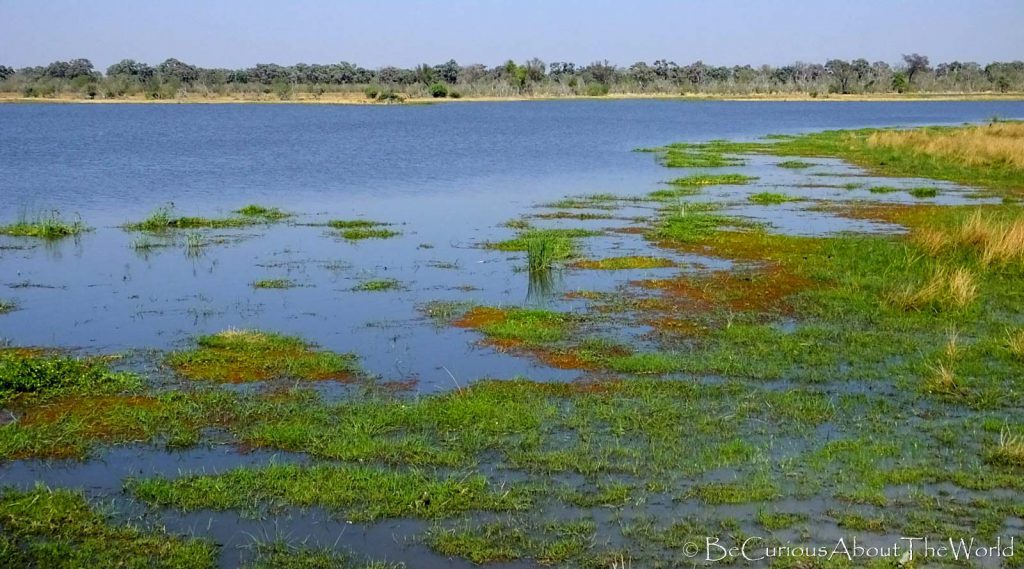 Lions from Okavango Delta
Local lions are unique ones. They break their inborn aversion against water and ford or even swim tirelessly following herds of migrating buffalos and wildebeests. Delta Okavango is where lives and works the pair of movie makers famous for their love towards wild cats: Dereck and Beverly Joubert. Theirs incredible productions like Eye of the Leopard or The Last Lions are the best recommendations for visiting the Delta.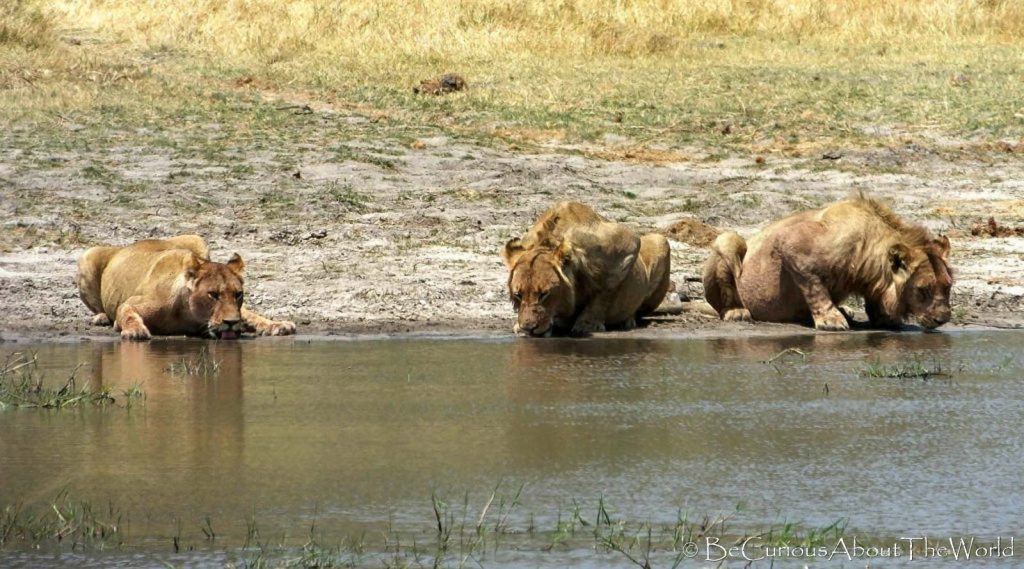 Gate to Okavango Delta
The gate to Okavango Delta is Maun. In this small town you can effortlessly and without any elaborated logistics organise all that the average traveller needs: find an accommodation, do good shopping, withdraw money from ATM, buy fuel, repair car, fix tyre puncture, wash clothes etc. If you are not fully independent traveller you can also find there wide guides' offer including mokoro trips.
When to go?
Basically any season has its own charm and there is always something to see: spectacular spring storms, red coloured sunsets, richness of bird life in wet season, animal migrations in midseason – we would enlist long… However, the most natural and friendly looks to be dry season with moderate water levels (the second part of dry season). Most of the roads are passable, and less fords and slushy puddles are to cross over. What's more animals numerously concentrate close to the water and are likely to be spotted behind trees deprived of leaves.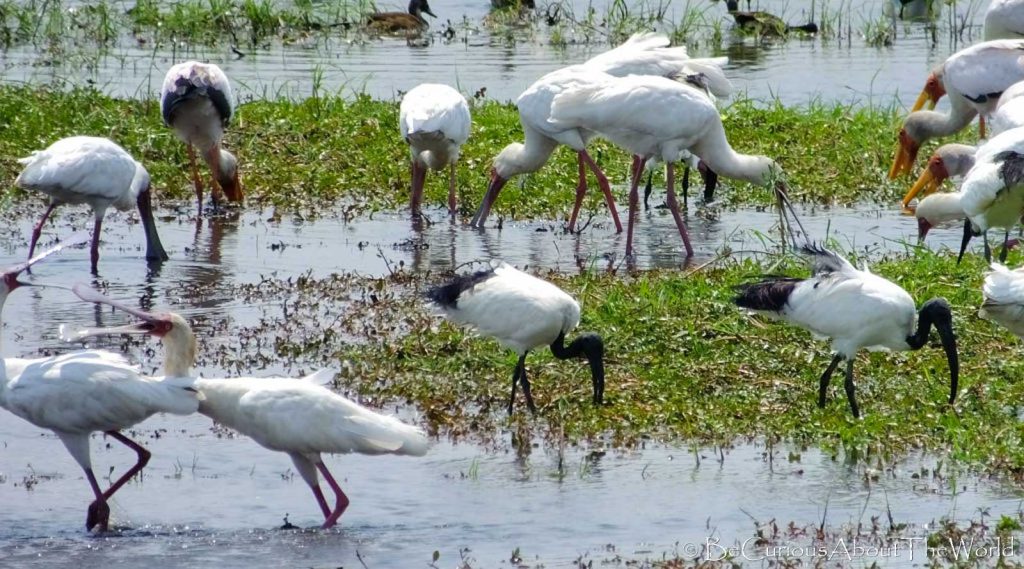 Where, and how?
A plane – the flight over the Delta must be an unforgettable memory. Great camera shots, migrating herds of animals, uncommon perspective. However, with our budget we didn't dare to even ask about the price…
Mokoro boat – a classical and unstable dugout, which local guides use to make rides around rushes nearby. Staying overnight in a ground tent is a worth-to-choose option. Ensure that your guide speaks communicative English – it is the guarantee that his experience, knowledge, and observation will not remain unspoken.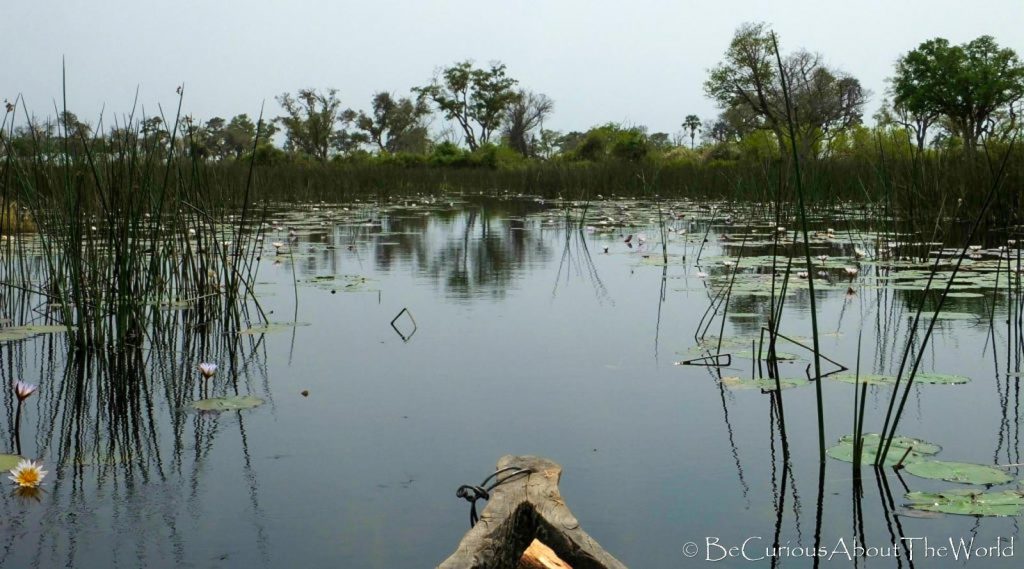 Guided car trip – it is usually Toyota LandCruiser equipped with 6-8 seats plus a guide/driver. If you don't have a car it is a great option. Guides' observation is worthy of admiration, the same as their devotion and engagement in following the pride of lions just to give you a chance for a good photo.
Do it on-your-own – possibilities of an independent visit in Okavango Delta come down to visiting Moremi Game Reserve. It is just the fragment of the vast delta, but believe us: it is big and attractive enough to be lost and found several times a day, having jaw-dropping encounters with African wildlife in the meantime. Some more pieces of information about roads, campsites and navigation in Delta we'll write in another post. Be invited!